Do you want to scale up the process of keeping in touch with your stakeholders?
Do you want to grow your audience in a way that serves others and converts them into paying clients?
Email marketing is the answer! It's the process of building an audience (of clients and potential clients, among other key stakeholders) and getting to know that audience in a structured way.
It is the SINGLE MOST IMPORTANT THING that helped Loksan and Molly achieve their independent consulting success. It's a well known strategy in the business world, yet few independent consultants harness its potential. 
Creating and growing a mailing list is THE WAY to scale up the "keeping in contact" and "staying in clients' minds" that we all know generates consulting business. It also provides you with a structured way to draw new connections into your network. 
And it happens to be an easy, free, and time-efficient strategy when you know how to do it.
Who is this course for?
The IC-Hub Email Marketing Workshop is for professionals in the international development and social impact fields at all levels, who are looking to put in place a system to grow their audience in a scalable and more automated way.
The Workshop is suited to both new consultants looking to put in place the right business development and relationship management systems at the beginning of their impact consulting journey, as well as experienced professionals who want to harness the power of email marketing to level-up and accelerate their impact consulting journey.
What others are saying about the IC-Hub Email Marketing Workshop
"If you're an independent consultant and working in the social impact space, I think the IC-Hub is a great group to be part of. I participated in the Email Marketing Workshop (after taking the Level-up Accelerator Workshop) and I learned A LOT that I'm actually going to be applying very soon to my work. You also get to benefit from Loksan and Molly who are very attentive and have a wealth of experience that can benefit people like us quite a bit."
- Alex O, Independent GIS Specialist (based in the US)
What will you learn in the IC-Hub Email Marketing Workshop?
The IC-Hub Email Marketing Workshop is built across 23 video lessons across 6 modules, taking you through both the strategic principles that underpin email marketing, with specific practical tutorials from our live workshop (in which you'll feel like you're right there with us live!).
It is a HANDS-ON practical self-guided workshop, in which you will: 
Learn the power of email marketing and how it applies to your independent consulting business.
Create and grow from scratch your own mailing list of key people (clients, potential clients, other key stakeholders).

Send an email to your audience, personalised to each individual.
Create your first "lead magnet" - a resource that will bring new people into your audience.
Learn how to automate the "getting to know" process so that you can build relationships with large numbers of people (even while you sleep!).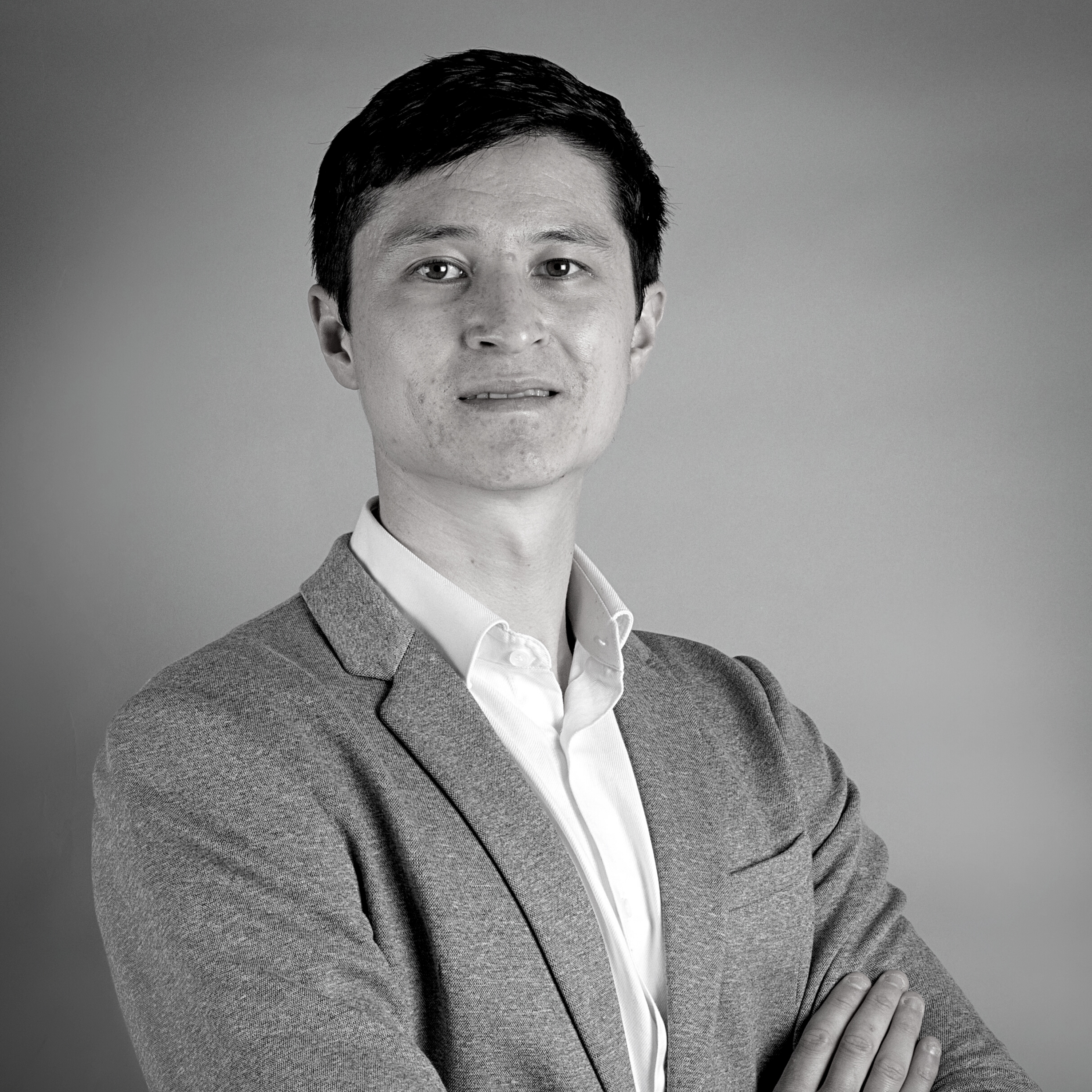 Meet Loksan
Loksan started consulting after his first job, and eight years later, he's enjoyed a career of impact, freedom, and control as an independent migration specialist.
He has utilised freelancing to work and live in countries across Europe, Asia, and Latin America, leveraging himself to add value to numerous NGOs, UN agencies, governments, and private sector organisations.
Early on in his impact consulting journey, Loksan asked his mentor, Alexandre, what he thought the single-most effective way was to get consulting clients. Alexandre replied, "Keep in touch with key people; send them an email now and again to ask how they're doing, remind them of your availability, and stay in the tops of their minds." Over the past eight years, Loksan evolved that notion into an email marketing strategy. This Workshop allows you to take advantage of Loksan's eight years of learnings (trials and errors)!
As Loksan and Molly relocated to the UK in 2018, Molly, originally from the US and with a few years of experience of employment in NGOs and social enterprises, needed a flexible working arrangement - so that Molly could make a good living, whilst being location independent and doing what she loves (helping NGOs and social enterprises).
Loksan and Molly worked together to successfully launch Molly's consulting business (as an independent fundraising specialist), which was thriving after the first year.
Ask questions and get support
The IC-Hub Email Marketing Workshop is a work-at-your-own pace workshop. You can go as fast as you want, or you can take your time. But what happens when you have a question? 
We're glad you asked! Included with the course are two great resources to help answer your questions and get you unstuck: 
Monthly office hours with Loksan and Molly:

sometimes you just need to ask the teacher a question. That's why we host a monthly Zoom call that's only available to workshop students. Get your questions answered and learn from the questions of the other workshop students. 
Access to the IC-Hub Discord group:

you can ask questions inside a dedicated community of fellow experienced consultants.